ESI Group is awarded the Technology Fast 50 prize for Midcaps in the Paris region
ESI Group (FR0004110310 – ESI), leader and pioneer in virtual prototyping solutions, today announces that it has received the Technology Fast 50 prize in the category Midcaps – Paris region, at the 17th awards ceremony. This initiative singles out businesses that have been able to combine both innovation and growth in hi-tech sectors.
It is a fitting reward for the strong growth recorded by ESI Group since 2013 (+28.6%), reflecting the success of smart virtual prototyping solutions which have been strengthened by the Group's latest tech acquisitions. ESI's solutions meet the key challenges of the "industry of the future" by enabling industrial firms to virtually test their future products and control their operational performance.
Commenting on this award, Eric Daubourg, Chief Operating Officer of ESI France, said: "We are delighted to receive this prize! It is recognition and reward for the efforts of our teams who have turned ESI Group into the leader in virtual prototyping solutions for industrial firms, and now amplified by our Hybrid TwinTM concept."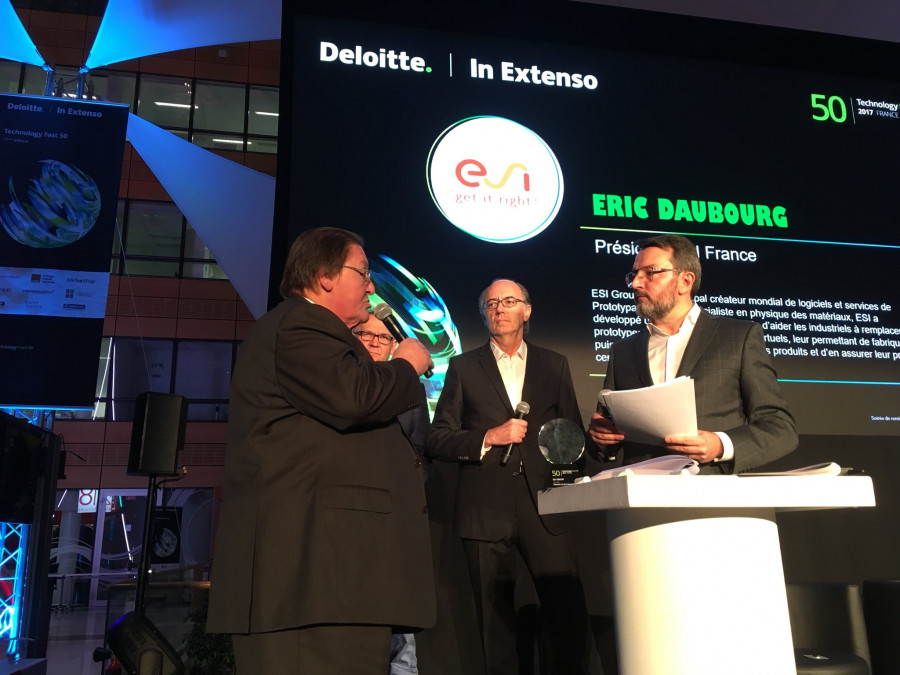 Eric Daubourg, Chief Operating Officer of ESI France
Every year since 2001, Technology Fast 50 has been promoting and encouraging the development of companies that combine innovation and growth in the hi-tech sphere. Prizes are awarded to French hi-tech firms that have recorded the strongest revenue growth over the past three years.
Today's Quotation
115.00 €
(
+4.07%
)
29/05/2023 17:35:00
More
---