ESI Group is accelerating the deployment of its strategic transformation plan
Appointment of Angelita Reyes as Group Human Resources Director
ESI Group (FR0004110310 – ESI), global leader and pioneer of Virtual Prototyping solutions, announces a major step in its strategic transformation plan with the recruitment of Angelita Reyes as Group Human Resources Director and Group Executive Committee member.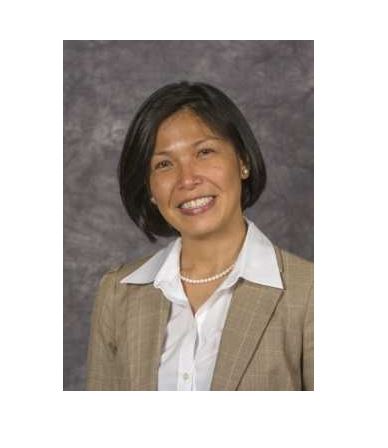 This appointment is a significant step in the five-year strategic plan – "Objective 2020", launched in 2016. In the context of economic and technological changes of the "Outcome Economy" and "Industry 4.0", ESI Group is accelerating the transformation of its operational organization in accordance with well-defined priorities:
Alignment of ESI business pillars to customer business structures;
Adaptation of ESI Sales & Marketing strategy to high value-added innovative solutions;
Deep integration of global and local support teams in the account management process;
Reinforcement of global transverse functions for platform and solution synergetic development.
These transformation axes are intended to contribute to the development and promotion of ESI's new and clearly disruptive "Hybrid TwinTM" solutions, while pursuing and strengthening our Virtual Prototyping core business solutions.
Within this framework, Angelita Reyes, who takes office immediately, brings her proven expertise in fostering human resources operational transformation in the high-tech sector. She gained her most valuable experience in the software intelligence sector with ILOG, a renowned leader in the field, and then with IBM, for whom she managed successfully the integration of the strategic activities after acquisition of that company.
Angelita's main mission at ESI Group will be to implement, at the regional and global level, processes and tools to coach collaborative spirit and sustain motivation, efficacy and operational performance of the teams.
Angelita holds an HR Business School certification from the Wharton School of the University of Pennsylvania, Philadelphia, United States.
Alain de Rouvray, Chairman and Chief Executive Officer of ESI Group, said: "We are delighted to welcome Angelita Reyes whose timely arrival will support the implementation of our strategic transformation plan to promote our Hybrid-TwinTM new solutions. Her strong experience in meeting human resource challenges in disruptive contexts in the international high-tech sector is a prime value asset to ESI Group to achieve its ambitious growth, profitability and corporate responsibility objectives".
Today's Quotation
115.00 €
(
+4.07%
)
29/05/2023 17:35:00
More
---