Tenova TAKRAF Optimizes Equipment and Machinery for Mining and Bulk Material Handling with SimulationX
System Modeling
Heavy Industry & Machinery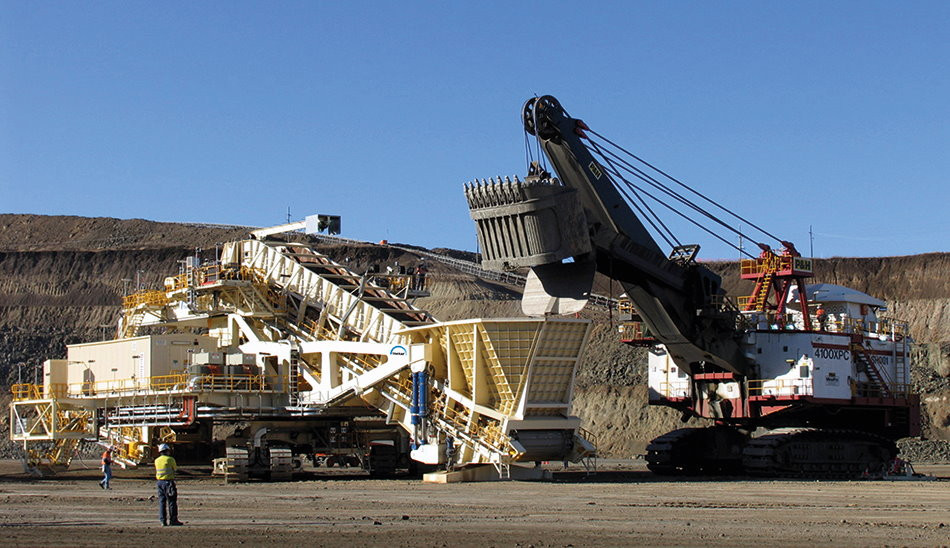 "SimulationX allows us to quickly andsafely calculate dynamic effects in challenging belt conveyor projects."

Dr. Mario Dilefeld

R&D Material Handling,TAKRAF GmbH, Leipzig, Germany
Tenova TAKRAF is a most competent international partner for planning, developing, designing and delivering machinery, in particular surface mining systems and equipment as well as machinery for bulk material handling. Bulk material handling machinery by Tenova TAKRAF can be found throughout the infrastructure of ports, storage facilities, power plants, steelworks and cement mills.Mining companies from around the world trust in the reliability – proven with SimulationX– that Tenova TAKRAF's bucket wheel excavators, stackers, crushers and tripper conveyors stand for and deliver to the backbone of their business.
Challenge: 

Optimizing dynamics and efficiency
Tenova TAKRAF equipment must withstand toughest conditions while operating reliably on a highly productive and cost efficient level. The machines are subject to dynamic phenomena that must be identified already during the design phase to ensure optimal performance.
Solution: 

Project oriented system simulation
SimulationX allows for non-linearities and dynamic effects to be modeled and simulated during the design phase. A parameter database supports quick and project-specific model parameterization and helps to organize model and parameter variants throughout the Tenova Group.
Benefits: 

High productivity and safe technology
Quick parameter variations and a seamless exchange of models within the entire Tenova Group ensure immediate and efficient access to simulation results during the development process. Simulating emergency shutdowns or power failures under full load provides the basis for evaluations of critical scenarios and demonstrates at the bidding stage the equipment's availability and productivity.
TAKRAF Group, through its established and well-known brands, TAKRAF and DELKOR, provides innovative technological solutions to the mining and associated industries. We leverage our experience, acquired over more than a century, to provide equipment, systems and services that best satisfy our clients' mining, comminution, material handling, liquid/solid separation and beneficiation requirements. Owners and operators around the world trust our engineered solutions to lower the total cost of ownership and reduce environmental impact by improving efficiency with safe and reliable equipment. For sustainable solutions backed by expert service you can rely on TAKRAF Group.