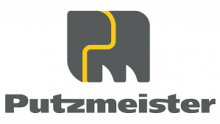 Putzmeister uses SimulationX for the Design of the Highpressure Concrete Pumps that build Dubais' Skyscrapers
System Modeling
Heavy Industry & Machinery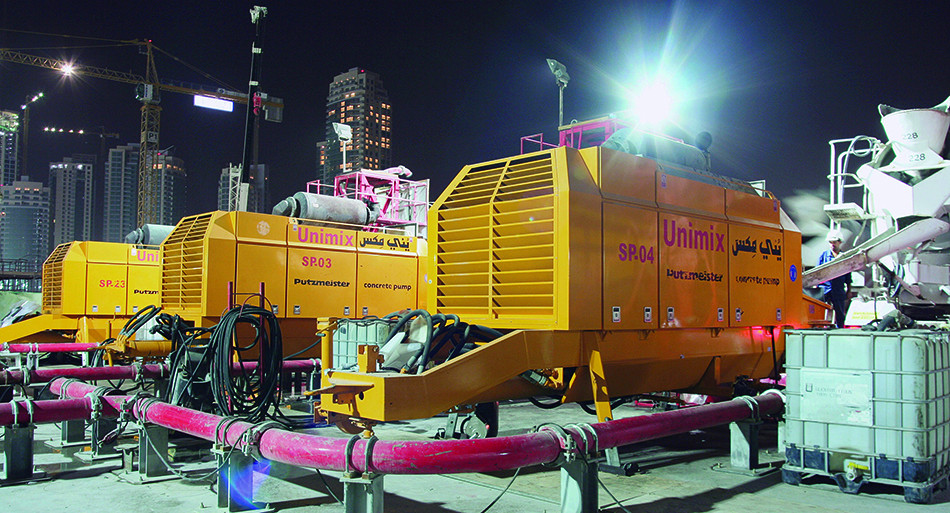 "SimulationX facilitates the early analysis of kinematic principles, replaces cost-intense prototypes and acts as a knowledge base both for our professionals and young professionals."

Timo Penndorf

Development Manager, Putzmeister Engineering GmbH
Founded in 1958, Putzmeister has developed into one of the leading global providers of concrete pumps, tunnel machines, industrial pumps, mortar machines and professional high-pressure cleaners. From Aichtal, Germany, Putzmeister produces and controls a group of more than 40 production locations and branches around the world, employing more than 3,500 people. Beyond simply manufacturing the products, Putzmeister provides its customers with competent advice, specific solutions and first-class service.
Calculate Dynamic Effects
In-house engineers looked for a powerful simulation tool to calculate dynamic effects e.g. the light weight construction of soft and long distribution masts in connection to hydraulics. To design, test and optimize hydraulic controls of concrete pumps, the new software needed to have real-time HiL capabilities.
SimulationX Professional Edition
For the design of complete concrete pumps as kinematic systems including dynamic effects engineers use the SimulationX toolbox for modeling, simulating and analyzing 1D to 3D mechanics, hydraulics, and control sub-systems including real-time HiL applications.
Optimization at Early Stage
Putzmeisters' engineers speed-up modeling and simulation processes by using the SimulationX system simulation approach. They easily conduct concept studies for kinematics by considering dynamic characteristics in order to quickly find out whether or not newly-developed kinematic principles work.
---
The Putzmeister Group develops and produces technically advanced machines in the fields of concrete delivery, truck-mounted concrete pumps, stationary concrete pumps, placing booms and accessories, systems technology, pipe delivery of industrial high-density materials, concrete spraying and transport in tunnels and underground, mortar machines, plastering machines, screed conveyors, injection and special applications. Market sectors are the construction industry, underground and tunnel construction, major industrial projects, power plants and wastewater treatment plants, as well as waste incineration plants around the world. The company is based in Aichtal, Germany. With 2,916 employees, the company generated revenue of 702 million euros in the 2019 business year.