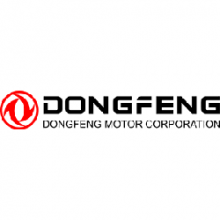 Dongfeng Motor Corporation validates the Fengshen S30 with ESI Virtual Performance Solution
Virtual Performance
Ground Transportation

We used Virtual Performance Solution for a number of crash and safety simulation analyses with PAM-CRASH to develop the Dongfeng Fengshen S30. We found and solved many problems. PAM-CRASH is a good crash and safety simulation tool, which guarantees finishing the design work in time. We are planning to use it widely in new product developments.

Dr. Chen Gan

Deputy Chief Engineer/ Dongfeng Motor Corporation
Dongfeng Motor Corporation is one of the three giant auto makers in China. Its main businesses include passenger vehicles, commercial vehicles, engine, auto parts & components, and equipment.
With about a 14% share China's Automotive market in 2008, Dongfeng Motor Corporation ranks respectively twentieth in the Top 500 domestic enterprises and fifth in the Top 500 domestic manufacturers in China.
A technical center
encouraging green development
Dongfeng Motor Corporation Technical Center develops new products in the field of Green energy. It contributes considerably to mixed fuel car and electric commercial vehicle research and development. The Technical Center is acknowledged as the national class corporation technical center by several prestigious Chinese National Organisms: National Development and Reform Commission, Ministry of Finance, General Administration of Customs and State Administration of Taxation.
Today, the Technical Center has more than 800 employees and several departments including Chief engineering, design, trial-manufacturing, testing, development management, integration. Full car tests are held including engine, chassis, trims, instruments, lighting and electrical appliances, as well as nonmetal parts.
Prior to these physical tests, the Technical Center uses Virtual Prototyping with PAM-CRASH, ESI's structural crash analysis application, included in Virtual Performance Suite
Reducing Time to Market

with Virtual Prototyping
During the Product Development Cycle of its new car model, the Dongfeng Fengshen S30, Dongfeng Motor Corporation used PAM-CRASH, to validate a virtual car model before building a real physical prototype.
PAM-CRASH was widely used by the development team to test several aspects of the whole car model. Engineers started analyzing the component structure strength as well as entire car strength and stiffness.
The occupant restraint system integration was tested using PAM-SAFE, the complementary ESI application dedicated to safety analysis, also included in Virtual Performance Suite.
Using Virtual Performance Suite allowed Dongfeng Motor Corporation to validate with simulation the Dongfeng Fengshen S30 prototype before manufacturing a physical prototype to pass the certification test.
By saving cost and time during the Product Development Cycle, Dongfeng Motor Corporation met its performance targets and was able to deliver its first self-designed car model to the market at the right time.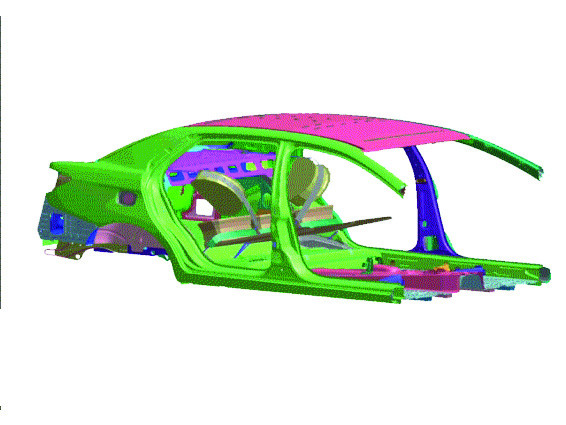 Bringing
strong competitive advantages
ESI Virtual Performance Solution gave a strong competitive advantage to Dongfeng Motor Corporation. Indeed, considering itself a new comer in the car construction market, Dongfeng Motor Corporation was able to overcome its lack of experience, since a lot of work was done with simulation trials during the development phase.
Besides, PAM-CRASH is an intuitive dedicated application providing engineers with highly accurate results.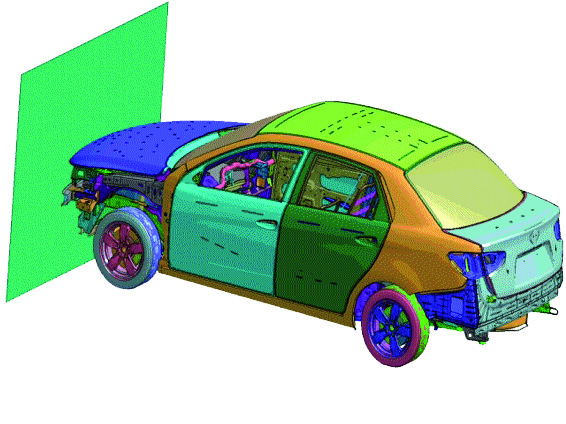 The analysis engineers love PAM-CRASH . It is becoming the reference analysis tool of the crash simulation platform.

Dr. Chen Gan

Deputy Chief Engineer/Dongfeng Motor Corporation
Outstanding results

obtained
PAM-CRASH takes into account the whole structure of the car model, adopting the same parameters for each component and assembling the model in a modular manner. Then it assembles a basic car model to crash and perform tests.
Used by several crash analysis engineers from different specialties, this basic car model became the starting point of the whole crash analysis. For instance, the side crash engineers set up seat, airbag and dummy for side crash testing and performed the side crash. In the meantime, engineers divided the basic model, loaded seat belt anchors and improved the local model.
Through strict job analysis, the Dongfeng Fengshen S30 solved the defects early in the Product Development Cycle, passed successfully the National forced regulations, and ensured the development tasks were done favorably.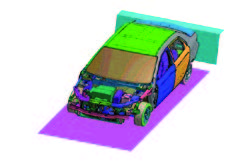 We are pleased to find PAM-CRASH plays an important role in the development work of Dongfeng Fengshen S30. We will support Dongfeng Motor Corporation to continue to gain from their use of Virtual Performance Suite in their development work.

Mrs. Grace Cui

General Manager/ ESI China
About Dongfeng Motor Corporation
Founded in 1969, Dongfeng Motor Corporation is one of the three giant auto makers in China. Its main businesses include passenger vehicles, commercial vehicles, engine, auto parts & components, and equipment. Through over 40 years of development, a set of R&D and manufacturing facilities have been established as well as an extensive distribution and after-sales network, which unfolds a business display of footed in Hubei while radiating the whole nation. Dongfeng Motor Corporation's headquarters is based in Wuhan and the major business facilities are located in Shiyan, Xiangfan and Guangzhou.
For more information visit Dongfeng Motor Corporation