2021年10月19日 - 2021年10月20日
Worldwide, ONLINE
9-6pm

Manuela Joseph
manuela.joseph

[at]

esi-group.com
+49 (351) 26050 182
Join us again for an exciting on-line experience
It's time to mark your calendar for this year's OpenFOAM Conference. The 9th OpenFOAM Conference will take place October 19 - 20, 2021 as digital event! This is the primary OpenFOAM event in all areas of CFD applications and process integration; useful for CFD engineers, managers, IT specialists, developers, consultants, researchers, students, and those seeking continuing professional development.
Engage with experts from various industries and research bodies and find out objectively about the range of applications throughout various industries.
Discover synergies through the combination of development tools and learn how you can use our solutions in your development projects and what they can achieve. 
 
Preliminary agenda now available
We are happy to announce the preliminary agenda for the upcoming OpenFOAM Conference! We'll have leading companies with us, such as AIT, GNS, Daimler, Karlsruhe Institute of Technology, NTUA, Navasto, NVIDIA, ThermoAnalytics, Turkish Aerospace, University of Minho, Upstream CFD, ZHAW, and many more. For the first time we will also offer a new track on Artificial Intelligence. Click through the agenda and plan your conference days.
REGISTRATION OPEN NOW
The online registration for the 9th OpenFOAM Conference is now open. You will be able to register to attend the event, as well as free and paid workshops.
 
Prices
| | |
| --- | --- |
| Conference (incl. free workshops) | 200€ |
| Conference + Optimization Workshop | 400€ |
| Conference + Best Practices Workshop     | 400€ |
| Optimization Workshop | 250€ |
| Best Practices Workshop | 250€ |
SPONSORS 2021
        
GNS Systems - IT Services for Engineering 
GNS Systems offers innovative IT services for virtual product development. Our portfolio includes customised services in the areas of high performance computing, technical data management, software engineering and systems & application management. We use state-of-the-art methods and technologies - from cloud computing to data management & analytics, deep learning & artificial intelligence and virtual reality. In these areas we plan, implement and operate complex systems and application infrastructures - either on-premise or in the cloud. Our agile, cross-functional teams work both nationally and internationally for well-known companies in the automotive, aerospace and mechanical and plant engineering industries. Thanks to our many years of experience, we offer our customers comprehensive, detailed consulting and proven implementation.
Our workshop offer October 21, 2021
Interested in Becoming a Sponsor?
We offer innovative sponsoring opportunities from which you can easily choose those appropriate for your company or combine various options. Please feel free to contact us for further information or individual sponsorship ideas. We are looking forward to receiving your order form. For all questions regarding our virtual exhibition and sponsorship please contact us.
Contact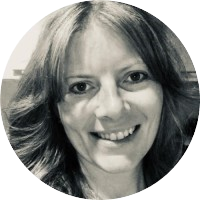 Manuela Joseph
manuela.joseph [at] esi-group.com