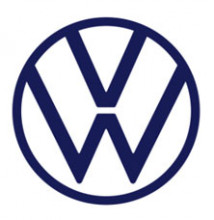 Volkswagen and ESI Group: 23 Years of Strategic Collaboration for Virtual Product Performance
Virtual Performance
Ground Transportation

With this further development of the software suite, ESI Group has achieved a quantum leap in the field of simulations. By being able to utilize a unique mathematical model for both crash and load testing, we're improving our development efficiency at several stages of a project. Given the ever-shortening development cycles in the automobile sector, this gives us a decisive competitive edge.

Dr. Ralph Sundermeier

Head of Functional Calculation Interior and Methods / Volkswagen
The Volkswagen Group delivered to customers more than 6 million vehicles, which makes them the largest car-maker in Europe and one of the world's leading automobile manufacturers in 2008. In Western Europe, the biggest car market in the world, almost one in every five new cars (about 19.5%) comes from the Volkswagen Group.
The collaboration between ESI Group, a pioneer in crash simulation, and the Volkswagen Group dates back to 1986. Working hand in hand, we developed together, 23 years ago, the first crash simulation methodology using PAM-CRASH. Always ensuring the Volkswagen Group access to the highest technology available in a vehicle crash, safety, and structural load cases simulation, ESI continues to support the product innovation of one of our first customers.
Benefiting from Virtual Performance Solution
The most recent successful outcome of this strategic partnership is the ESI software release: Virtual Performance Solution. Thanks to Virtual Performance Solution, Volkswagen has considerably optimized its product performance by means of significant acceleration in its overall product development process. With this new solution, the structural crash behavior under operating conditions and the process of safety checking can be comprehensively simulated in all phases of vehicle development, thereby making predictive virtual testing much more efficient.
Strengthening Our Customers' Competitiveness
ESI's software solutions are constantly improved on and validated with industry leaders such as the Volkswagen Group. This allows ESI to underscore our continuing commitment to develop state-of-the-art simulation solutions that address market needs and thereby strengthen our customers' competitiveness in the market.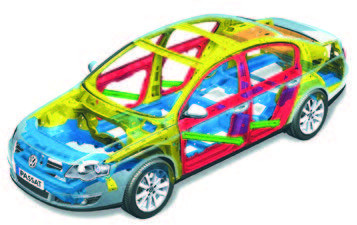 Enhancing Development Capacities to Speed Up Time-to-Market
Industry leaders are always looking for new or more advanced technologies to effectively address industry challenges of accelerating time-to-market and reducing product development costs.ESI's software suite enables the realistic simulation of product behavior in varying environments. Virtual Performance Solution, based on explicit and implicit technologies, allows a comprehensive simulation of the structural crash and occupant safety behavior under operating conditions, misuse and regulation, early in the vehicle development. ESI's Virtual Performance Solution helps the Volkswagen Group enhance their development capacities and reach earlier the stage of physical prototype test procedures. ESI supports the Volkswagen Group in their innovation with best-in-class products always safer and of higher quality.
The Volkswagen Group, with its headquarters in Wolfsburg, Germany, is one of the world's leading automobile manufacturers and the largest car-maker in Europe. It operates 48 production plants in thirteen European countries and a further six countries in the Americas, Asia and Africa. Around the world, more than 329,000 employees produce almost 25,400 vehicles or are involved in vehicle-related services each working day. The Volkswagen Group sells its vehicles in more than 150 countries and is made up of eight brands from six European countries: Volkswagen, Audi, Bentley, Bugatti, Lamborghini, SEAT, Škoda and Volkswagen Commercial Vehicles.
For more information visit Volkswagen