TATA MOTORS uses PAM-STAMP 2G to shape a 3-ply steel/polymer sandwich oil sump to reduce noise
Sheet Metal Forming
Ground Transportation
TATA MOTORS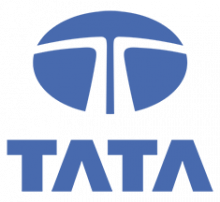 http://www.tatamotors.com
With simulation solutions such as PAM-STAMP 2G, simple and easy-to-manufacture part design proves very cost-effective and without compromise in terms of quality. The constructive and positive team effort leads to unique cost-effective solutions that could have been discarded as unfeasible without the synergized effort of tool and product designers.

Brian D' Cruz, Program Manager, Tata Technologies
Process
Stamping of " Silent steel ", a steel/polymer sandwich material, requires specific care.
Story
A Noise-Vibration-Harshness (NVH) study from Tata Motors shows that maximum engine noise comes from the oil sump. The objective is to reduce the noise from the oil sump. Apart from changing the design of the part, they also looked at changing the material to a 3 ply " silent steel " for the design of new oil sumps. Tata Motors sought to synergize part geometry with the new intended material. Simulation allowed them to experiment, validate, and ultimately completely redefine and optimize their original concept.
Benefits
Early resolution of various manufacturing and vehicle-level constraints. Developed such a confidence in virtual simulation that digital validation sufficed to release physical manufacturing.