SimulationX Enables Virtual, Mechatronic Machine Design and Development for KARL MAYER
System Modeling
Heavy Industry & Machinery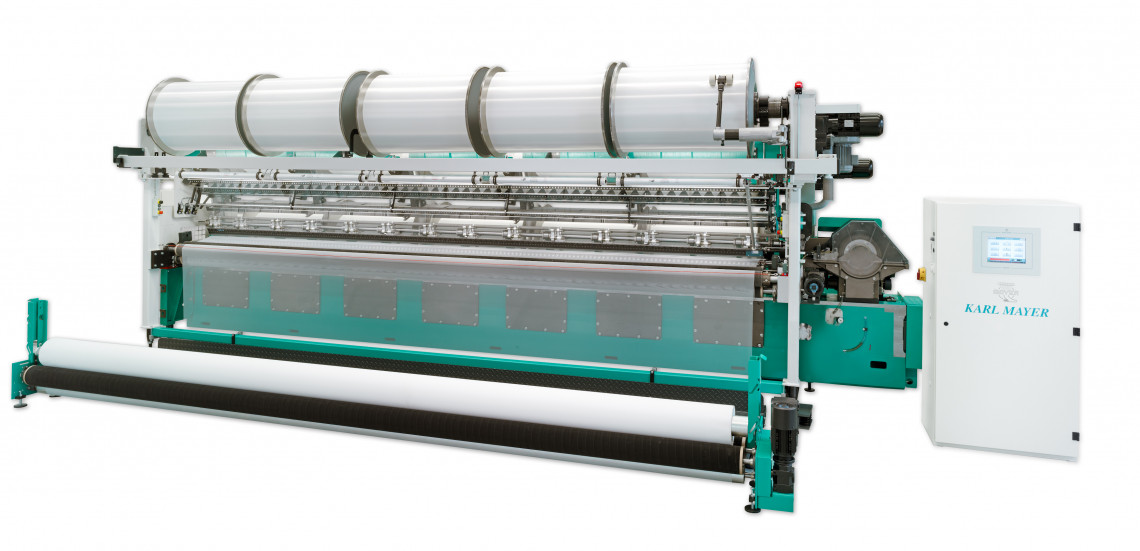 "Our machines are mechatronic systems which require virtual mechatronic modeling. SimulationX is the innovative interdisciplinary solver we could use for all kinds of mechatronic product development."

Gerhard Pregitzer

Head of Technical IT, KARL MAYER Textilmaschinenfabrik GmbH
Founded in 1937, KARL MAYER began the development and production of warp knitting machines in 1947. The company became the world's number one manufacturer of warp knitting machines, the driving force in the production of warp preparation machinery, and an expert in every aspect of the textile warp.
Developing complex mechatronic systems faster – using the computer
Simulation and virtual verification are becoming more important to product development at KARL MAYER. A tool for the interdisciplinary modeling and simulation of complex mechatronic systems is needed to ensure high quality engineering solutions for a very competitive market.
SimulationX Professional Edition
Comprehensive base libraries, simple library extension and an easy-to-use UI: SimulationX provided everything simulation software of the 21st century should offer. By allowing the evaluation of new mechatronic concepts, immediate validation capabilities, and the rich interfacing possibilities it contributed to virtual mechatronic machine design in a laboratory environment.
Higher productivity and better efficiency
With its wide application scope SimulationX delivers new tools and possibilities within the development process. All mechatronic aspects can be virtually investigated without complex modeling efforts. This resulted in a higher productivity during a mechatronic laboratory benchmark.
KARL MAYER is an innovative market leader as well as driving force in the textile machinery building. The manufacturer offers perfect solutions for the fields of warp knitting and flat knitting, technical textiles, warp preparation for weaving and digitalisation.
The digital solutions are offered under the KM.ON brand, the product portfolio for flat knitting under the STOLL brand.
To ensure the success of its international customers, KARL MAYER has always been eager to provide its clients with the best economical and technical products and services and to offer innovations which bring fresh impetus to the textile world.
With more than 3,300 employees worldwide, the international organization produces in its main markets, so that KARL MAYER is always close to its customers and their needs. Today, the company has subsidiaries in the USA, in England, India, Italy, Hong Kong, Japan, China, Bangladesh and Switzerland as well as agencies all over the world.
The German family-run enterprise was set up in 1937 and since then financial independence and economic sustainability have always been important aspects of the company's corporate strategy. As long-standing and reliable partner with many years of professional experience and high quality level in all areas, KARL MAYER supports the competitiveness of its customers and business partners.