SimulationX Enables Liebherr in Bischofshofen to Optimize Operator Comfort and Vehicle Dynamics of Wheel Loaders
System Modeling
Heavy Industry & Machinery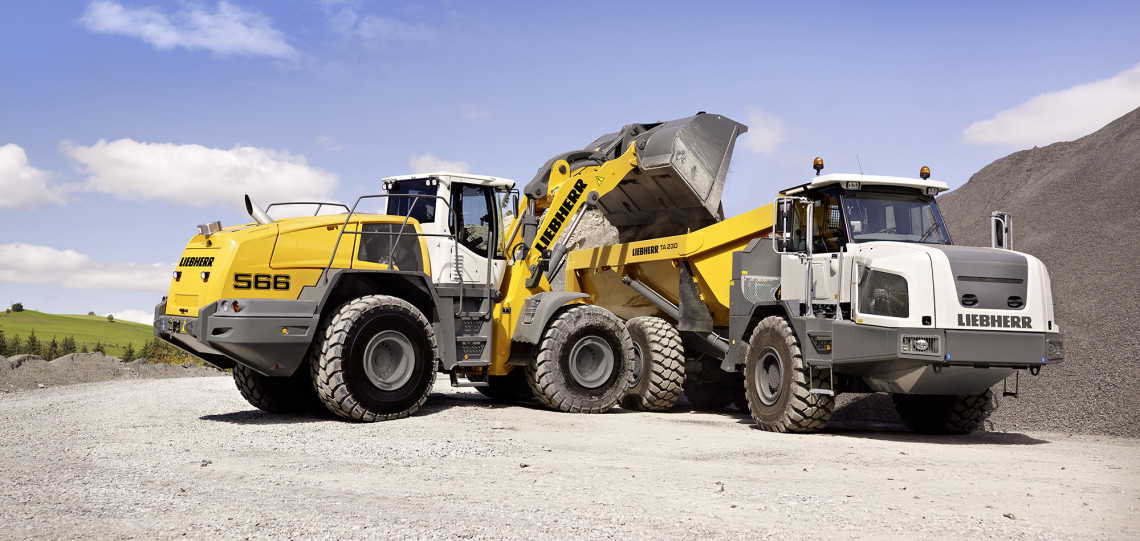 "Using SimulationX, we can analyze and optimize the vibrational behavior of our wheel loaders with virtual prototypes, all in a very efficient development environment, which helps reduce our test efforts."

 

 

Dipl.-Ing. Manuel Bös

Adv. Development Wheel Loader, Liebherr-Werk Bischofshofen GmbH, Austria
The Liebherr Group develops and manufactures heavy machinery as well as products for transportation, aerospace, marine cargo handling and home appliances. With about 38,000 employees in over 130 companies across all continents, Liebherr proves to be a true global player. About 1,000 employees at the Bischofshofen branch – part of the division "Earthmoving" – focus on the development, production and distribution of wheel loaders. A current field of activity is the evaluation and optimization of the vibrational behavior of heavy construction machinery.
Comprehensive system design
Wheel loaders are subject to various vibration and shock excitations during their work cycles. The integration of several suspension systems ensures high levels of operator comfort and safety.
Object-oriented system simulation
The vast parameterization options in SimulationX enable realistic simulations of mechanical and hydraulic systems and their dynamics with respect to their vibrational behavior. Each sub-system, like the cabin suspension or the tire-ground contact, can be analyzed and optimized individually or as part of a full-vehicle model.
Highly compliant and mature prototypes
Very accurate representations of the machine movements, validated through excessive measurements, allow for repeatable parameter studies with virtual prototypes. This efficient approach leads to technical systems of high maturity at an early stage of the development process and helps reduce costly revisions.
About Liebherr-Werk Bischofshofen GmbH
In 1960, Liebherr founded the Group's first Austrian production facility in Bischofshofen. Since then the company has grown steadily over the decades thanks to sustainable innovations, creative solutions, and high quality standards. Today Liebherr-Werk Bischofshofen GmbH is the center of excellence for wheel loaders of the Liebherr Group.