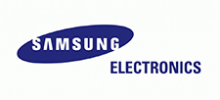 SAMSUNG Electronics benefits from a Virtual Prototyping platform
Virtual Integration Platform
Electronics & Consumer Goods

Using guided CAE automation early in the design process enables us to identify the right concepts and verify design changes in order to save time and cost. As we are very satisfied with ESI's support and assistance throughout the project, we are looking into implementing the simulation data management system in other divisions.

 

Mr. Jeong-Rho Lee

Senior Engineer, SAMSUNG Electronics Corporation
SAMSUNG Electronics Co. (SEC) is a global leader in semiconductor, telecommunication, digital media and digital convergence technologies. With
more than a quarter of SAMSUNG employees engaged in research and development, each SAMSUNG business is focused on discovering new technologies, products and services that will open a new world of possibilities for the people who use them.
Project Workflow Management
The main objective was to automate and simplify repetitive Computer-Aided Engineering (CAE) tasks for engineers and CAD designers in the Visual Display division of SAMSUNG Electronics Corporation (SEC). This was achieved by developing and implementing an integrated virtual prototyping environment encompassing different CAE solutions in use at SEC. SEC implemented VisualDSS, ESI's End-to- End Decision Support System, to manage their database for project data and CAE content, such as simulation models, results and reports.
VisualDSS manages results from CAE programs for crash/safe applications (for example from MADYMO, LS-DYNA, PAM-CRASH or RADIOSS) and other simulation domains (such as MSC NASTRAN and SYSTUS). It allows flexible enterprise deployment, by integrating easily within the company's IT and data architecture. As it is an open system, VisualDSS can be linked easily to databases and PLM systems.
The main system was fully web-enabled, thereby allowing engineers to easily access standard, automated processes and workflows. Several third-party tools were incorporated to the main system along with several process templates for CAE task automation to facilitate SEC's most common analyses: mold pressure and wobble analyses.
ESI engineers and experts teamed up with CAE and IT experts from SEC to ensure the timely delivery of the complete system according to production usage specifications.
 

Displacement contour for wobble analysis.
Courtesy: SAMSUNG Electronics Corporation.

Workflow for wobble analysis.
Courtesy: SAMSUNG Electronics Corporation
Results and benefits
To measure the success of the project implementation, SEC tested the simulation data management system with the design of a new SAMSUNG visual display model: an LCD television screen. SEC observed a significant time reduction in the design process: a 90% gain for the mold pressure analysis and almost 95% for the wobble analysis.
Along with these measurable benefits, SEC also experienced an increase in work efficiency for the visual display team that was able to verify the effect of component design changes of the entire LCD model much faster than prior to the implementation, all within a common user interface. 
"With VisualDSS, ESI provides customers with the most advanced End-to-End Decision Support System, leveraging enterprise best practices" said Mr. Donghyeob Cho, Manager at Hankook ESI (Korea). "This modular, open solution allows SEC to shorten their product development cycle and save time and unnecessary costs".
About Samsung Electronics
SAMSUNG Electronics Corporation is SAMSUNG's flagship company, leading the global market in high- tech electronics manufacturing and digital media. SAMSUNG's Digital Media and Communications Business encompasses home appliances, mobile phones as well as MP3 players and personal computers.
For more information visit Samsung