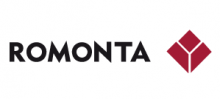 Romonta Uses SimulationX to Optimize Operations of their Mining Equipment
System Modeling
Heavy Industry & Machinery

"The authentic simulation results from SimulationX allowed us to precisely analyze the vibrational behavior of the bucket wheel excavator 1447 in order to back up our investment plans for an upgrade from a technical point of view."

 

Axel Blunk

Chief Engineer Mining, Romonta GmbH, Amsdorf, Germany
Romonta GmbH, specialized in lignite mining and coal based chemicals, runs the world's largest production of montan wax at its HQ in Amsdorf, Germany, with about 450 employees. Montan wax is produced from lignite (brown coal) which Romonta extracts from its own open pit mine. The removal of overburden and the extraction of lignite are executed by one bucket wheel excavator 1447 SRs 1200, belt conveyors and a stacker. As the excavator is at the heart of all mining activities, it is vital for Romonta's productivity that it is operative without any interruptions. Consequently, Romonta takes great pains to maintain and upgrade existing equipment.
Challenge: 

Evaluating vibrational behavior
Earlier retrofitting projects for the bucket wheel excavator led to a lower performance in moving overburden. The combination of high cutting resistance and the extending cutting boom caused severe vibrations, which resulted in a considerable reduction of productivity. The planned enhancements to prevent pitch oscillation needed to be backed up through simulations.
Solution: 

Analyzing frequencies and mode shapes
Upon importing the excavator's CAD data into SimulationX, the MBS model was then used to simulate vibrational behavior for various levels of cutting force excitation while varying the speed of the bucket wheel.
Benefits: 

Profiting from virtual optimization
Since the bucket wheel excavator 1447 operates around the clock, running time-consuming trials on the machine that would have caused interruptions to productivity was not a viable solution. By using SimulationX, however, it was possible to precisely analyze vibrational behavior and thus support the intended adjustments through authentic simulation results.
ROMONTA is the world's largest producer of crude montan wax, with a nearly 100-year-old tradition of lignite upgrading. The fossil wax is extracted from bitumen-rich lignite, coming from our own open-cast mine in Amsdorf.
Crude montan wax was first extracted using a method patented by the Hamburg chemist Edgar von Boyen. The modern high-tech process used today is the culmination of years of steady improvement in our production technology.
Its special characteristics make montan wax an important raw material for many branches of industry. This has enabled montan wax products from Amsdorf to maintain their position in the world market despite the development of countless new types of synthetic waxes.