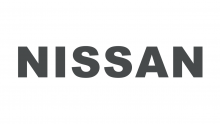 ESI Contributes to Nissan's Breakthrough in Carbon Fiber Parts Production for Safer and Lighter Vehicles
Composites
Ground Transportation

Nissan uses Compression-RTM (C-RTM), a complex composite manufacturing process where the stamp is held partially open while resin is injected, to reduce the time the resin takes to spread in the mold. The use of ESI PAM-COMPOSITES enabled Nissan to successfully move away from trial-and-error and redefine their C-RTM using predictive CAE by implementing a new simulation methodology. As a result, the team managed to drastically decrease manufacturing cycle time by 80%, which will support the roll out of carbon fiber parts in lightweight vehicle mass-production.

Rieko Yamaguchi

Vehicle Manufacturing Element Engineering Section, Vehicle Production Engineering and Development Division at Nissan
Nissan's manufacturing engineers recently celebrated a technological breakthrough, which will enable the company to roll out carbon fiber parts for mass-produced vehicles. Carbon Fiber Reinforced Plastics (CFRP) are top performing materials offering significant weight reduction while retaining the same level of strength and rigidity, but the complex, long and costly manufacturing process usually associated meant their use was reserved to sports cars.  
Today, Nissan is speeding up the production of carbon fiber automotive parts through an improved compression Resin Transfer Molding (C-RTM) process.
Pre-formed carbon fibers are placed into a mold, where resin is injected before pressing (RTM). A feature of C-RTM is that the stamp is held partially open while resin is injected, to reduce the time the resin takes to spread in the mold, reducing cycle times. Unfortunately, defects such as wrinkles and dry spots are common, and mastering the process and production quality while decreasing cycle times can be very challenging. And building a stamp is very expensive.
To gain efficiency, the Vehicle Production Engineering and Development Division decided to move away from the traditional trial & error method, with typically three physical trials required for each new part. By switching to CAE simulation, the teams managed to reduce their engineering lead times by as much as 50% and reduced by 80% of single molding.
ESI Manufacturing Solution was specifically used to precisely predict which area the resin will transfer to (resin impregnation), allowing engineers to place the right number of grooves to distribute the resin, and reconsidering gate and groove shape. CAE also helped the teams solve challenges linked to temperature and solidification speed, as well as to anticipate the frictional resistance of the resin flow. In the end, the team managed to reduce the manufacturing cycle time by 80%, and allows Nissan to produce more complex part shapes, which translated into an average weight reduction of 80kg per vehicle.