Improve Performance and Manufacturability of Lightweight Designs
9 March 2021 - 11 March 2021
France, Paris
visit website
R80, Hall 5 & FG73, Hall 6
Christina Theuerkauf
Christina.Theuerkauf

[at]

esi-group.com
+49 6102 2067 178
Improve Performance and Manufacturability of Lightweight Designs
Composites are certainly a desirable option for products today due to their reduced mass, increased strength and extended durability. However, those qualities don't exempt them from stringent certification requirements, which unfortunately arrive late in the development cycle when changes to product design, material selection, and manufacturing process are costly and will delay time to market. Working with these materials becomes risky, especially in the early design phase when the focus is product performance and the manufacturing process is not fully defined. Thereby, increasing product development cost and risk in the manufacturing processes—in the worst case, the pre-certification performance results are based on an unattainable fiber alignment or resin behavior.
ESI's Virtual Prototyping offers an End-to-End solution that enables you to identify and test the most appropriate composite material for each application and component to realize your lightweight strategy. Allowing you to confidently design and build lightweight components to full vehicle structures, that achieve the optimum performance, quality, and weight reduction, while improving your bottom line
Come meet ESI at JEC World 2021 to see how we can help you reduce the reliance on extensive physical validation testing and limit costs with End-to-End Virtual Prototyping of structures made of composite and metals. Ultimately considering the manufacturing and assembly process for an accurate prediction of the performance.
Meet us in Paris from March 9rd - 11th !
Hall 5 R80 &
at our partner booth with ADI Nouvelle Aquitaine in Hall 6 FG73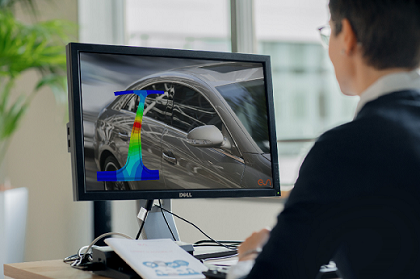 Addressing Your Most Urgent Lightweighting Challenges
Overcome the many challenges that exist in implementing lightweight materials in your innovative product designs:
Predict composite structural performance while taking into account manufacturing effects
Ensure reproducibility, decrease development costs, and minimize manufacturing defects
Reduce cost and man hours to physically test and re-test designs for certification
Achieving the optimal balance between part quality and part cost
Test new technologies to join composite and metallic parts, while ensuring crash and fatigue performance
HEAR IT FROM OUR CUSTOMERS - LIVE AT BOOTH 5 R80

March 9 - 11:00am Engineering an Innovative Green Car, Gazelle Tech: "ESI Virtual Performance Solution saves us time and money. We are able to validate the performance of our innovative composite vehicle virtually before even manufacturing the first real prototype."

March 9 - 3:00pm & March 10 - 11:00am - Hervé Motte, ARRK Shapers "In our gearbox project, we replaced the aluminum housing material of an electric transmission with fiber reinforced thennoplastic material. [Using} ESI's composites manufacturing solution [...] we achieved almost 30% mass savings."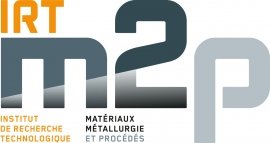 March 9 - 12:00pm / March 10 - 2:00pm / March 11 - 11:00am - Astrid Frapsauce, IRT M2P "Simulation in support to C-RTM process development: C-RTM process and C-RTM simulation description, simulation results of the Fast RTM and INCREASE projects"
The Presentation Schedule will be available soon.
Schedule a Meeting or Demonstration with One of our Technology Experts​
Meet with ESI at JEC WORLD 2021