9th OpenFOAM Conference 2021
19 October 2021 - 20 October 2021
Germany, ONLINE
9-6pm

Manuela Joseph
manuela.joseph

[at]

esi-group.com
+49 (351) 26050 182
SAVE THE DATE
Join us again for an exciting on-line experience
It's time to mark your calendar for next year's OpenFOAM Conference. The 9th OpenFOAM Conference will take place October 19 - 22, 2021! This conference will be organized as a digital event: Save your seat!
This is the primary OpenFOAM event in all areas of CFD applications and process integration; useful for CFD engineers, managers, IT specialists, developers, consultants, researchers, students, and those seeking continuing professional development.
All information about the upcoming Call for Papers and our Sponsoring Opportunities will be published here shortly.
Interested in Becoming a Sponsor?
We offer innovative sponsoring opportunities from which you can easily choose those appropriate for your company or combine various options. Please feel free to contact us for further information or individual sponsorship ideas. We are looking forward to receiving your order form. For all questions regarding our virtual exhibition and sponsorship please contact us.
Contact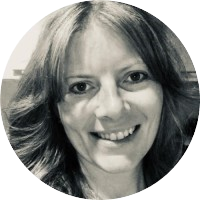 Manuela Joseph
manuela.joseph [at] esi-group.com