Transform your EV testing infrastructure with ESI's Virtual Laboratory
25 November 2020
India
12:00 PM (IST)
1

Join the discussion with our experts to learn about their expertise in virtual testing of EVs
How does testing vary/differ in the Indian context? (Weather, material supply and accessibility to technology etc.)
How a technology partner like ESI can help to address these challenges.

Key Topics
During the webinar, we share
Pivotal collaborative efforts that let to success of our customers.
How manufacturing aspects influence the outcome of different tests (test as built)
How virtual testing enables to evaluate acoustic, crash, cooling, NVH performances
Learn about further state of the art virtual development, prototyping and analysis methods such as Model Order Reduction (MOR), predictive maintenance, digital thread framework and Hybrid Twin™
Learn about various ways to partner with ESI
Finally, tell us how our experience can be made useful for you!
In case you don't see the form or can't register please follow this link.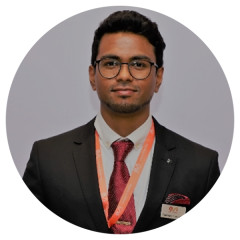 Chaitanya Kancharla