8th OpenFOAM Conference 2020

13 October 2020 - 15 October 2020
Worldwide, Online
09:00 am - 06:00 pm CEST (Central European Summer Time)

Manuela Joseph
Manuela.Joseph

[at]

esi-group.com
+49 (351) 26050 182
October 13 - 15, 2020 - OpenFOAM Conference goes virtual
Join us for this exciting on-line experience
With so much uncertainty surrounding the COVID-19 pandemic, ESI OpenCFD is pleased to announce that the currently scheduled in-person conference has changed to a virtual, on-line only, conference. If you would like to interact with other users and developers from across the world-wide OpenFOAM community, without the need for travel, and participate in the current and future governance of OpenFOAM, then join us for this exciting format.
This is the primary OpenFOAM event in all areas of CFD applications and process integration; useful for CFD engineers, managers, IT specialists, developers, consultants, researchers, students, and those seeking continuing professional development. Further details on this event format will be published here soon. Stay safe, look after yourselves and families and look out for your neighbours!
AGENDA WILL BE AVAILABLE SOON!
This year's OpenFOAM Conference awaits you again with a balanced and comprehensive program. Among other things you can look forward to:
Presentations on all technical aspects of OpenFOAM, from development to applications
Panel discussions on key topics
OpenFOAM Governance Technical Committee
Updates from the Steering Committee
 
The virtual conference cost has been significantly reduced from 550 € to 150 €. All presentations will be recorded and available on demand for registered attendees. Proceedings will be available after the event to all registrants.


 
First keynote confirmed
Sanjay Mathur
CFD Chief Architect "Architecting CFD for the Industrial Scale"

Highlights
Be in touch with the OpenFOAM Community
The OpenFOAM conference brings together industry, researchers and consultants in all areas of CFD applications and Process integration; useful for CFD engineers, Managers, IT specialists, Developers, Consultants, Researchers, Students, those seeking Continuing Professional Development. We offer three days of technical presentations and workshops, complemented by virtual exhibitor displays and opportunities for one-to-one meetings with experts in the field. The new digital format won't prevent you from engaging with like-minded professionals and networking at our group discussions and live chats.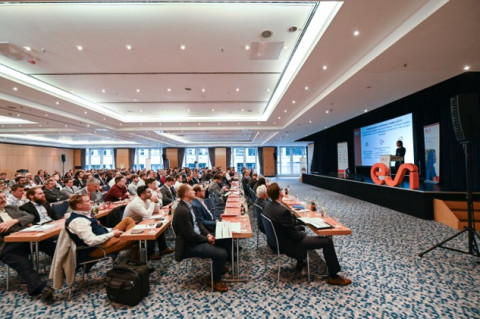 Meet the experts
"Meet the Experts" is designed to offer virtual one-to-one chats with the OpenFOAM experts; developers, application leads, members of the OpenFOAM Steering Committee and Technical Committee chairs. Appointments are available through the registration sheet for the conference. Please prepare your questions and book your slot!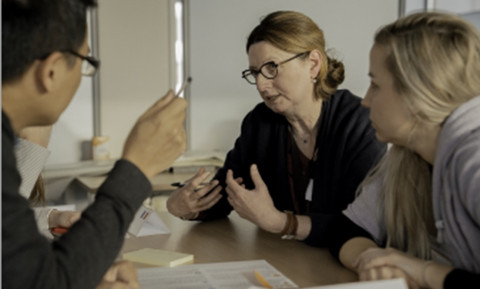 Workshops
Learn more about Application Best-Practices, Optimization or OpenFOAM made-easy in our digital workshops. The workshops are delivered by ESI OpenCFD and invited staff who have several years of experience at the sharp end of development and application, and in teaching fundamentals and higher-end practices.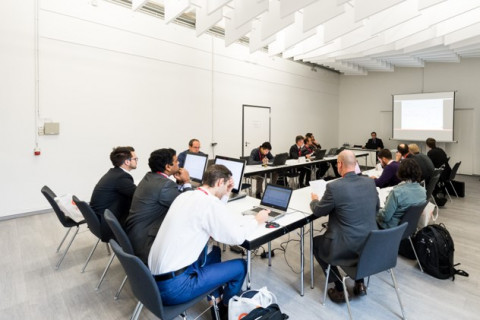 What do the attendees have to say?

The OpenFOAM User Conference provides an excellent opportunity to meet and exchange with the OpenFOAM makers, development and user community - A conference to attend! Gilles Reichling, Goodyear

The 2nd OpenFOAM User Conference was a great chance to know and exchange experiences and knowledge with the rest oř OpenFOAM community. We need it every year regularly. The community is growing up! Andrea Penza, TOYOTA Motorsport GmbH
Why you should be part of it
Engage with experts from various industries and research bodies
Find out objectively about the range of applications throughout various industries
Discover synergies through the combination of development tools
Learn how you can use our solutions in your development projects and what they can achieve
As always, the program is embedded in an attractive supporting programm that inspires the exchange of ideas and networking with like-minded people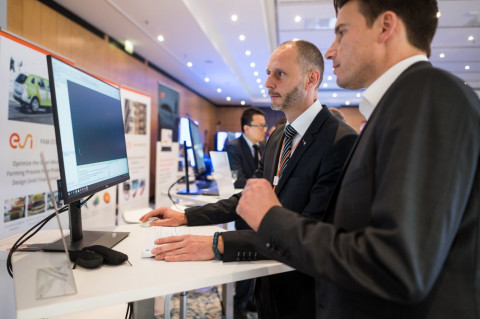 Interested in Becoming a Sponsor?
We offer innovative sponsoring opportunities from which you can easily choose those appropriate for your company or combine various options. Please feel free to contact us for further information or individual sponsorship ideas. We are looking forward to receiving your order form. For all questions regarding our virtual exhibition and sponsorship please contact us.
Contact
Manuela Joseph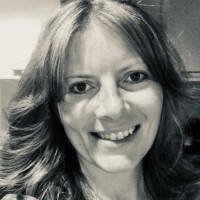 Manuela.Joseph [at] esi-group.com
Moments from the 7th OpenFOAM Conference 2019