Simulate the Complete Casting Process to reduce defects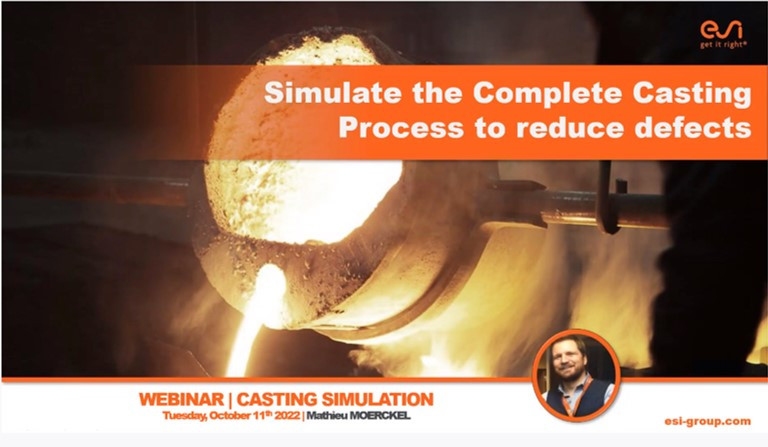 Click to view recording
During the development phase of new parts, simulation facilitates the design of tools, predicts and quantifies defects. The objective is to reduce the number of physical attempts in order to achieve the "right the first time".
Simulation allows cast parts manufacturers to test their casting processes fully virtually, and to do this early in the process development cycle. Accurate prediction and quantification of defects and process design are imperative to 'get it right' during production trials. Casting simulation allows you to reduce the scrap rate while meeting your deadlines and minimizing the costs associated with last-minute modifications.
Watch the webinar to discover how digital simulation supports you throughout the development and manufacturing phase of your products.
KEY TOPICS
Work hand-in-hand with customers providing part design to check for castability issues as early as possible in the process, to accelerate the start of production
Deliver accurate quotes, with precise material cost estimates to safeguard your margins
Predict, analyze, measure, and quantify the most common casting defects to reduce your scrap rates and expensive reworks
Applications: Optimize residual stress & distortion, Analyze microstructure & heat treatment, Use advanced porosity model, Study grain structure
Optimize Casting Process, Model Heat Treatment, Analyze Performance of the Casted Part