Engineer & Manufacture Multi-Material Body and Chassis Assemblies with Confidence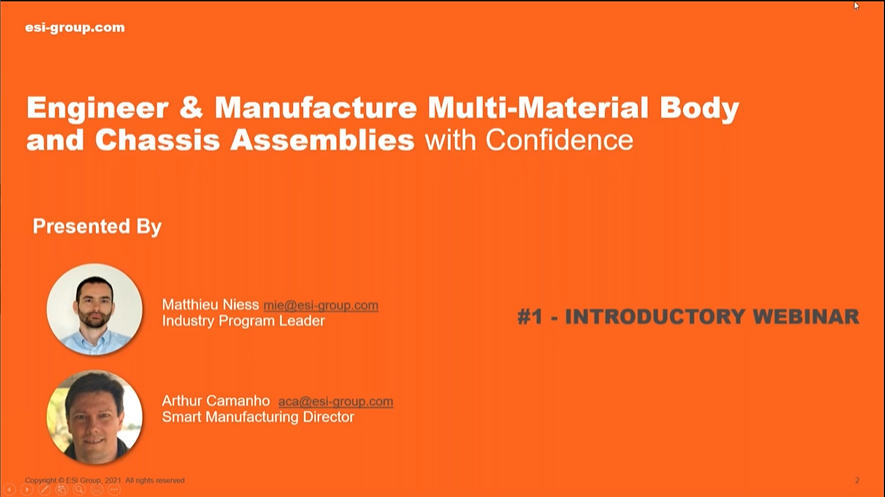 Click to view recording
From frontloaded manufacturing feasibility assessment for design, over predictive performance analysis considering the manufacturing impact, through to the complete simulation and validation of the manufacturing processes early in the development – this introductory Webinar will explain our end-to-end vision with target to get the assembly right the first time. Improve dimensional accuracy of body and chassis assemblies, optimize your manufacturing processes and make quality compliance control – all fully virtual in a fluid journey through production.
In addition, with regards to the electrification challenge, multi-material assemblies are key to producing vehicle bodies with the best cost-lightweight ratio. However, currently higher investments on the powertrain side translate into more conservative investments on the body and chassis side. This increases the pressure to achieve better cost efficiency in engineering and manufacturing for those vehicles.
Access our webinar series to achieve confidence in the optimum design earlier and reduce vehicle lead times drastically by predicting physics and processes accurately. Each Webinar of the series will cover the problematics related to specific assemblies of the vehicle: Doors & Closures, then Body in White, and finally Chassis.