Assembly Distortion Control and Perceived Quality | Doors & Closures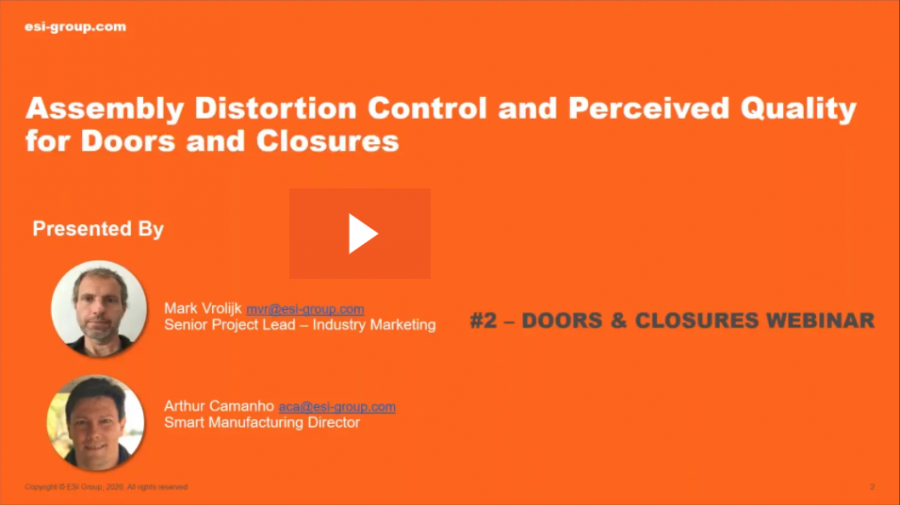 Click to view recording
Manufacturing cars with lightweight materials is a challenge for meeting tolerance requirements and final perceived quality, with the consequence to increase the risks for over-spending in the try-out phase. To meet customer's high demands while minimizing cost, OEMs must ensure class leading craftsmanship and operational performance of manufacturing processes.
From the optimization of manufacturing processes (stamping, casting or composite molding), to the joining processes validation, and eventually to the surface quality check-up in the virtual light room, capture all relevant data to build an effective process chain, test heat treatment and thermal expansion phenomena and adjust your single parts design quickly in order to prevent distortions on the final assembly.
In this webinar we will discuss how virtual prototyping can help engineers to manage the key manufacturing and assembly processes for Doors and Closures – all along the development cycle.