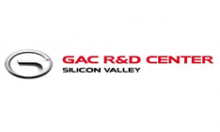 GAC Enhances Their ADAS Simulation Platform with ESI's Virtual Prototyping Capabilities
Virtual Systems & Controls
Ground Transportation

We were looking for a Virtual Prototyping software with the ability to develop physics-based sensor models. We wanted to integrate this feature within our own existing open-sourced engine. The perfect fit for us, with the answer to our problem, was ESI.

Xiaosong Yang

Senior Architect / Project Vice-Director, GAC R&D Center, Silicon Valley
Ensuring
Sensor Safety

with Simulation
Autonomous vehicles rely on a range of sensors to ensure each driving experience is superior and safe. To successfully design and develop this next generation of connected, automated, and shared vehicles, OEMs require real-time simulations to ensure their vehicles are ready to navigate the complexities of real-world driving.

GAC R&D Center Silicon Valley, a branch of GAC Group, is an expert in the autonomous driving space. The company developed its own Multi-domain Vehicle Performance Simulation Platform, which replicates the major components of a vehicle, including the powertrain, thermal system, and control system. That's not all. The platform can also mimic these systems' interactions, modeling the different mechanical, electromagnetic, thermal, and control elements of a vehicle to build a multi-physics simulation.

GAC uses its Platform to optimize its vehicle's performance and energy consumption, helping forecast a vehicle's behavior under different driving conditions and improving drivability. The platform can also guide the development of a vehicle across its lifecycle in order to help solve specific design problems and validate new designs.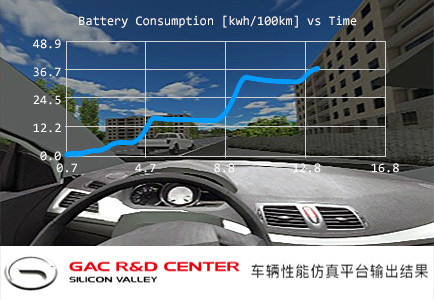 Virtual Prototyping

Breathes Life into a Dormant Project
But when GAC needed to link its platform with a solution that could account for physics-based sensor models, virtually, so that they could replace time-consuming and expensive physical tests, they came up short among open source offerings and commercial software vendors. Unfortunately, they had to put this work on hold until they reached out to our San Jose team, who introduced them to our Virtual Prototyping solutions.
With ESI's ADAS solution, GAC can carry out physically realistic 3D simulations in real-time with radar and lidar sensor models, ultimately enhancing their own simulation platform by adding this missing piece of the puzzle.
Two Simulation Platforms

- One Exceptional Outcome
So, how does it work?

After GAC performs an electric vehicle (EV) system simulation, via their own platform, they feed that input into ESI PROSIVIC, which provides the road conditions for co-simulation. GAC uses this setup to optimize the vehicle's range, which involves minimizing the battery's power expenditure.
After several virtual test drives, the GAC platform records the acceleration and deceleration information, which is then exchanged between PROSIVIC and GAC's electric vehicle model. At the end, the system calculates and reports the total value of the battery consumption during the simulated drive. This platform also considers a range of thermal properties, including the effects of the driver's behavior on the temperature components and energy consumption.
GAC's team uses a similar setup to mimic physics-based sensors integrated with their ADAS simulation platform. PROSIVIC creates a virtual prototype of the vehicle sensors with the highest possible level of detail. Because of this, GAC is able to account for the effect of weather conditions, including heavy rain and fog, on the sensing capabilities and analyze the impact on the autonomous driving software.

Perfecting the Algorithm for the
Safest Autonomous Vehicles
As it turns out, this winning and powerful combination of ESI's physical sensor models and GAC R&D's Multi-domain Vehicle Performance Simulation Platform makes it possible for GAC to simulate and develop real driving conditions and perfect their algorithm, so that the next-generation of autonomous vehicles hits the road with confidence.
After years of development, GAC has become a practitioner of innovation and transformation among Chinese automobile brands and the leader in smart manufacturing. GAC is currently building a smart manufacturing system to maximize the value of the entire industrial chain.
For more information visit GAC Motor