Dear Reader,
ESI's Virtual Prototyping software and services, widely used with proven benefits across different industries, are increasingly relevant to the aeronautic sector – an industry with strong market demand but facing economic pressure: rising fuel prices, tighter regulations for the reduction of Greenhouse Gas Emissions, noise restrictions, safety regulations, and more… Such requirements call for drastic weight reduction and improvements in engine performance and are driving the development and evolution of new and existing materials.
How will new materials, such as composites, impact product performance and its integrity? What best practices should be used to achieve optimal maintenance cycle and cost? Which processes will be the right ones when recycling requirements must be considered? Through co-creation with industry partners, ESI's Virtual Prototyping can deliver adequate answers by taking into account each and every step of the product engineering process, and brings reliable and efficient support for engineering changes through a complex supply chain.
Find out more in our latest issue of ESI talk magazine, which includes a special report about the contribution of Virtual Prototyping to the aeronautic sector (p.4) and how ESI leverages 30 years of expertise to answer today's most important technical challenges in the aeronautic sector.
Fouad El Khaldi,
Strategy & Innovation General Manager, ESI Group
---
Recent Success Stories in the aeronautic sector
| | |
| --- | --- |
| | NASA uses Virtual Missions to simulate mission processes and resource flows. Virtual Missions also help uncover issues and validate procedures and software prior to executing an actual mission. |
Read more here...
| | |
| --- | --- |
| | "We used SYSPLY to predict virtually the residual stresses, early in the development process. There was a good correlation between the virtual and the physical results. The use of simulation with SYSPLY was really successful." |
Read more here...
| | |
| --- | --- |
| | "This kind of solution efficiently pilots the design cycle (real time status, avoid delays due to chasing after the data...) and manages the storage of the simulation data and the traceability of the CAD-CAE links." |
Read more here...
For more Success Stories from ESI customers click here.
---
Where you there?
Japan User Forum PUCA 2011 focused on ground transportation, energy and heavy industry
Over 300 ESI customers gathered at the 22nd Japan User Forum, PUCA 2011, which took place in Tokyo, at the Hyatt Regency Hotel, on 5 & 6 December 2011.

During the event, customers and ESI experts from around the world discussed of how virtual prototyping provides answers to key industrial challenges, specifically in the ground transportation, energy and heavy industries.
This year, the 62 speakers included clients from Japan, Europe, USA and Korea, such as keynote speaker Eric Landel of Renault and Yoshinobu Sawamoto of TAKATA Corporation, representing the ground transportation industry, or ESI Scientific Committee member Franck Delplace from EDF, who focused on energy.
To learn about ESI's upcoming user conferences around the world, click here.
---
Product News
ESI releases the latest version of ACE+ Suite
This unique multiphysics modeling and simulation software combines tools in advanced Computational Fluid Dynamics (CFD), Electro-Magnetics (EMAG), Gas Dynamics and Finite Elements Structural Analysis. These tools work in a seamlessly integrated manner, helping to make decisions based on several physics involved in product manufacturing or performance, speeding up product development processes and increasing final product quality.
Read the full press release here.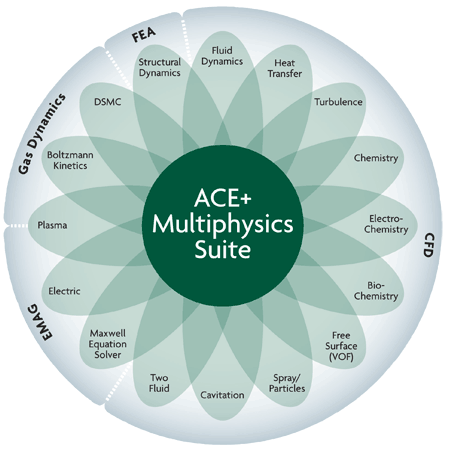 ---
New version of PAM-CEM Simulation Suite, an electromagnetic package for virtual testing in the middle and high frequency ranges
Dedicated to all engineers involved in the safe electromagnetic design of products, subsystems and systems, the PAM-CEM software package offers unique coupling capabilities, allowing multi-scale electromagnetic phenomena assessment in the middle and high frequency ranges. A major benefit for PAM-CEM end users is the ability to handle detailed 3D models of systems featuring emitting or receiving antennas and sophisticated cable networks.
Read the full press release here.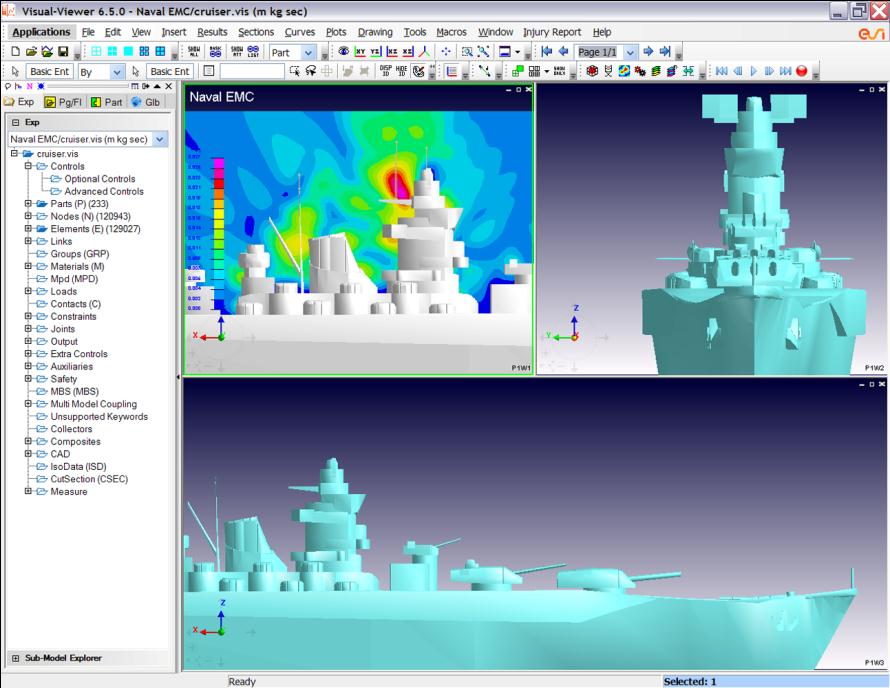 ---
New release of VA One; noise and vibration simulation software includes significant performance enhancements
VA One is a complete solution for simulating noise and vibration across the full frequency range, which seamlessly combines Finite Elements, Boundary Elements, and Statistical Energy Analysis (SEA) in a single model. This new release includes significant performance and productivity improvements, along with new functionality for full spectrum modeling of acoustic ducts.
Read more here.
---
ESI consolidates its composites manufacturing simulation offer with the latest releases of PAM-FORM and PAM-RTM
PAM-RTM and PAM-FORM, two numerical simulation applications dedicated to the manufacture of composite parts, make up the latest release of the composites manufacturing simulation suite. This is a unique industrial solution to define and optimize manufacturing processes of dry textiles and prepregs, with the objective of achieving better part quality and lower production time cycle and cost.
Read more here.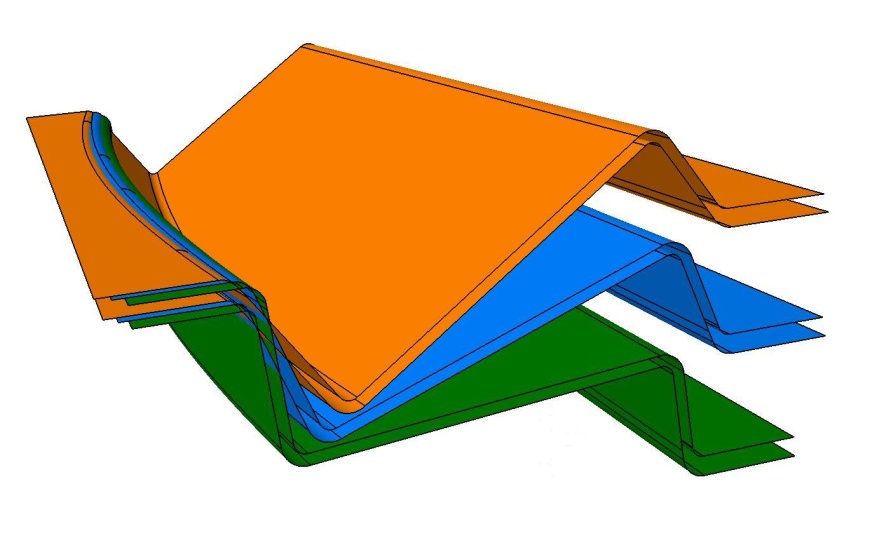 Thermoplastic rib forming simulation using PAM-FORM
---
Corporate News
Acquisition of IC.IDO, the leading European vendor of immersive 3D solutions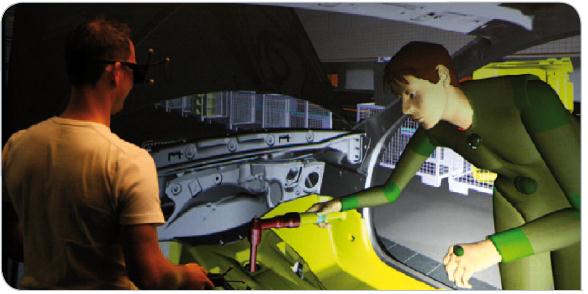 IC.IDO ("I see, I do") specializes in the development of collaborative decision-making solutions serving primarily industries that manufacture complex products across multiple sites. IC.IDO's Virtual Reality (VR) technology enables customers to clearly present, manipulate in real time and exchange product information virtually in order to resolve manufacturing and serviceability issues in an immersive and distributed environment.
Discover ESI's Virtual Reality Solutions here.
---
Acquisition of Efield, specialist in electromagnetic virtual simulation solutions

This acquisition supplements ESI's current electromagnetic offering, and addresses a fast-growing and increasingly regulated sector; one that is important because of the growing use of electronics in manufactured products.
The acquisition of Efield furthers ESI's drive towards diversification: in industry, with a growing presence in aeronautics, electronics and defense, and in international distribution, through direct presence in Scandinavia.
Read more here.
INDEX
Success Stories
Were you there?
Product News
Corporate News
Videos
Where to meet?
Social Media

Publications
ESI talk, the Virtual Prototyping Magazine Issue 41 - Winter 2012
In this Issue
Special Report on the aeronautic sector:
Reaching for the skies
3 questions to ESI's Electromagnetics Product Manager
Success Stories, Product News, Company News ...
Enjoy your reading!
Videos
Virtual Performance Solution presentation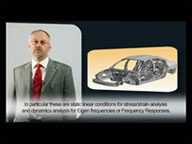 Frontal impact simulation with barrier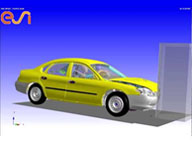 Infusion of a wind blade with PAM-RTM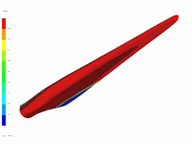 PAM-CRASH customer testimonial: Dr Asami Nakai, Associate Professor, Kyoto Institute of Technology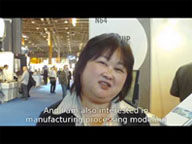 Body-in-white simulation with Implicit technology (Virtual Performance Solution)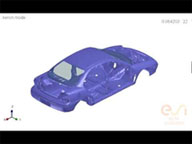 PAM-RTM for CATIA V5 demo: Injection of a wind blade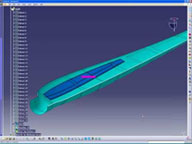 PAM-RTM for CATIA V5 demo: B-Pillar infusion [part 1]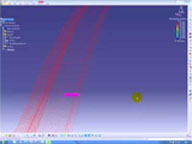 PAM-RTM for CATIA V5 demo: B-Pillar infusion [part 2]
Recent Product Releases
Casting Simulation Suite

VA ONE

PAM-FORM

PAM-RTM

PAM-CEM Simulation Suite

ACE+ Suite

Visual Environment 7.5

Seminars & User Conferences
Vibro Acoustics
Users' Conference 2012
April 17, 2012
Duesseldorf, Germany

Solidification Course 2012
April 29, 2012
Les Diablerets, Switzerland

ESI Global Forum
October 18-19, 2012
San Diego, USA

Where to Meet?
Events
NOVEM 2012
April 1, 2012
Sorrento, Italy

CAE Grand Challenge 2012
April 3, 2012
Hanau, Germany

EWEA 2012
April 16, 2012
Copenhagen, Denmark

22nd International Conference Radioelektronika 2012
April 17, 2012
Brno, Czech Republic

Hannovermesse 2012
April 23, 2012
Hannover, Germany

SAMPE 2012
May 21, 2012
Baltimore, USA

12th International
Foundrymen Conference
May 24, 2012
Opatija, Croatia

Eurojoin 2012
May 24, 2012
Pula, Croatia

ATOMEXPO 2012
June 4, 2012
Moscow, Russia

Euronoise 2012
June 10, 2012
Prague, Czech Republic

Social Media